OneSource Health & Wealth Management Workshops
---
"RETIRE & STAY WEALTHY"
Complimentary Retirement Planning Dinner
Wednesday, May 4, 2022
TWO TIMES TO CHOOSE FROM
12:00 PM LUNCH OR 6:00 PM DINNER
To RSVP, please call Kathy at 916-967-3500 or CLICK HERE to complete our registration form.

ATTENTION RETIREES & PRE-RETIREES
Don't let the tidal wave of inflation, rising taxes & stock market uncertainty crush your retirement.
Learn THREE STEPS to minimize your risk & maximize your income either before or during retirement.
Take STEP ONE now. Register for this Free Event at Old Spaghetti Factory, Roseville, May 4th, 2022. To make it easier to attend, we have two time slots available. Choose between the free lunch at 12PM noon, or the free dinner at 6:00 PM.
You don't want to miss this!
This complimentary informational event presented by Money Manager Experts John Scambray and Ed Outland will provide the Solutions & Answers to the following questions:
How can you reduce your risk?

How can you increase your income?

What are the best ways to maximize asset growth?

What investments should you be in for 2022?

Are your investments inflation proof?

Are your retirement assets or income down?
This is a crucial FREE DINNER RETIREMENT WORKSHOP to help you get the most out of these turbulent times and ready for your future!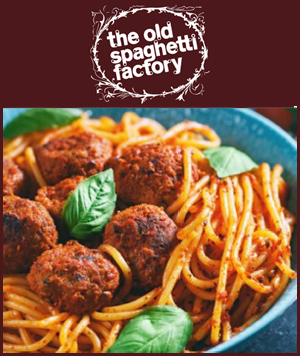 Two times to choose from. Join us for either a 1 day, no cost lunch, or a 1 night, dinner Informational Workshop. Located at the Old Spaghetti Factory in Roseville.

Wednesday, May 4, 2022.
Lunch 12:00pm to 1:30 pm or
Dinner 6:00 pm to 7:30 pm
RETIRE WEALTHY
To RSVP, please call Kathy at 916-967- 3500
Or Complete This Form: